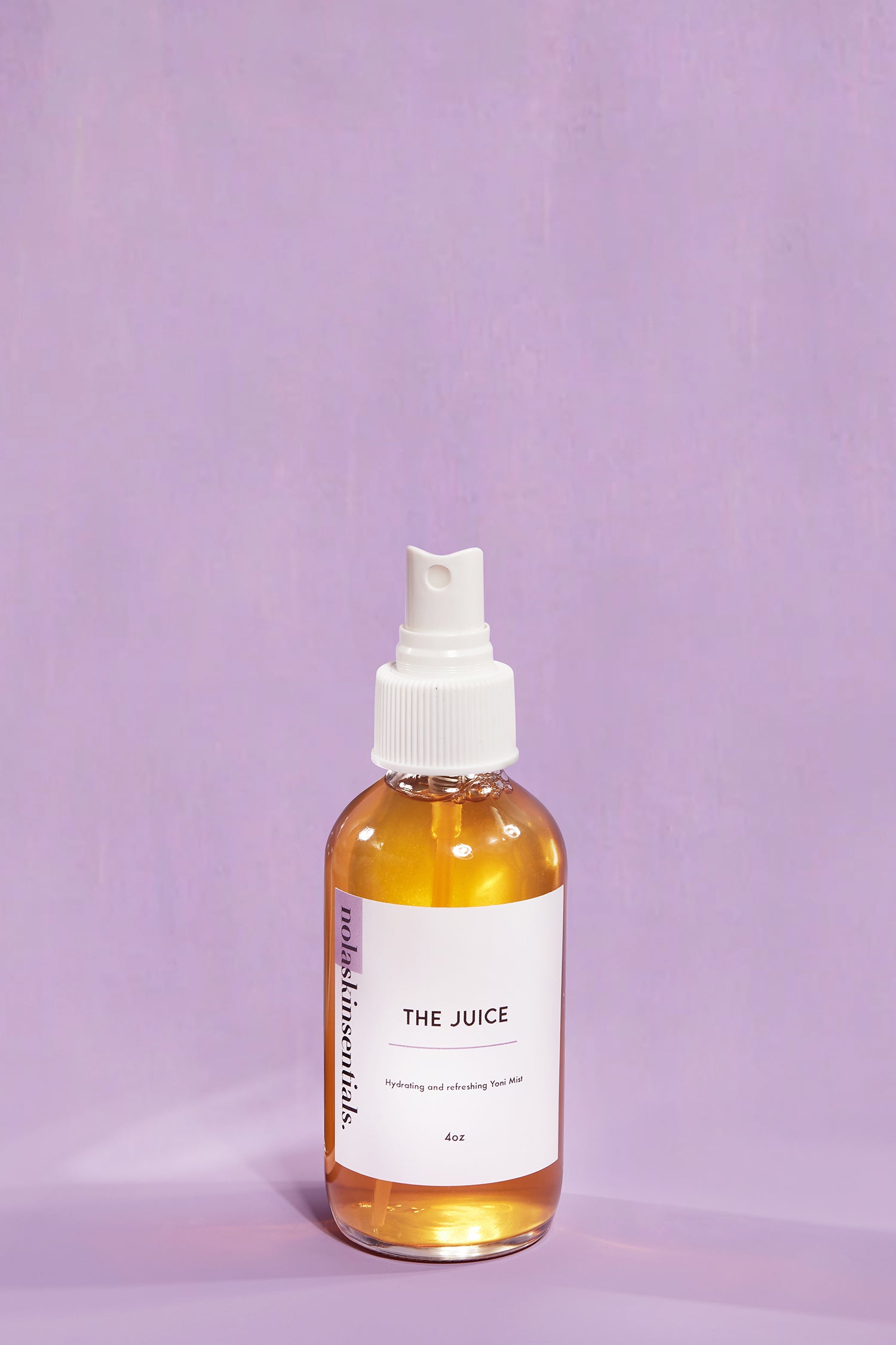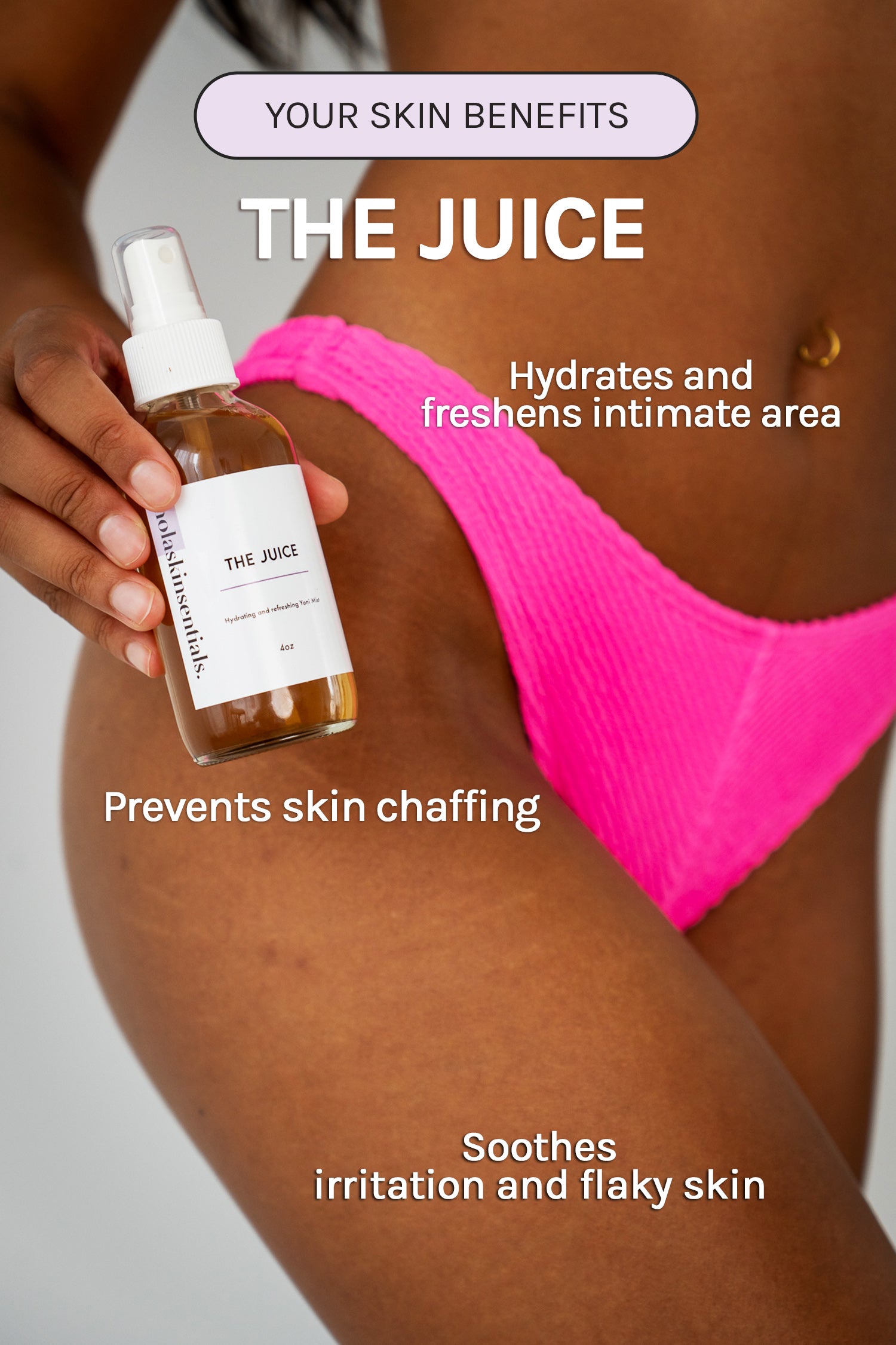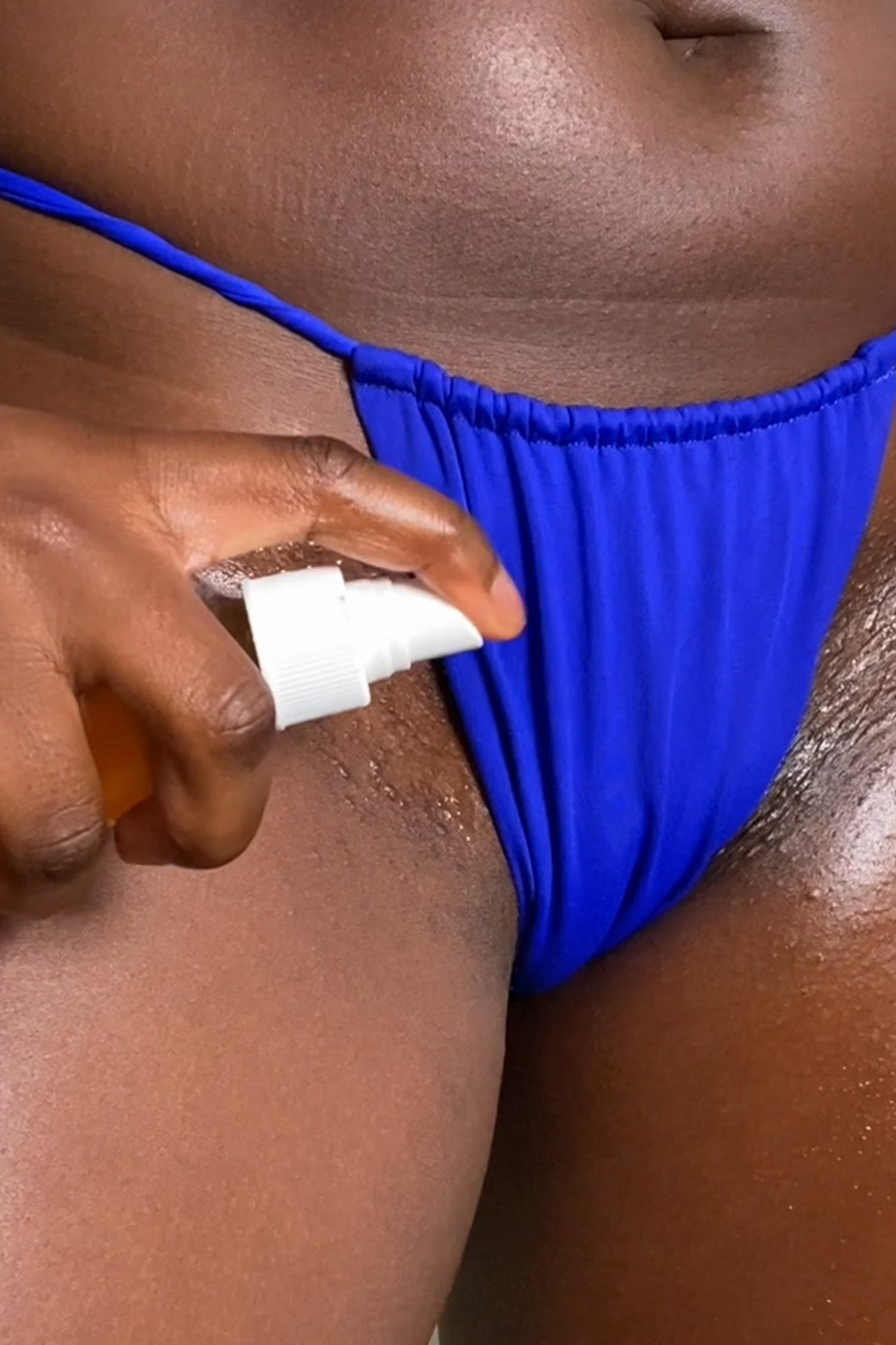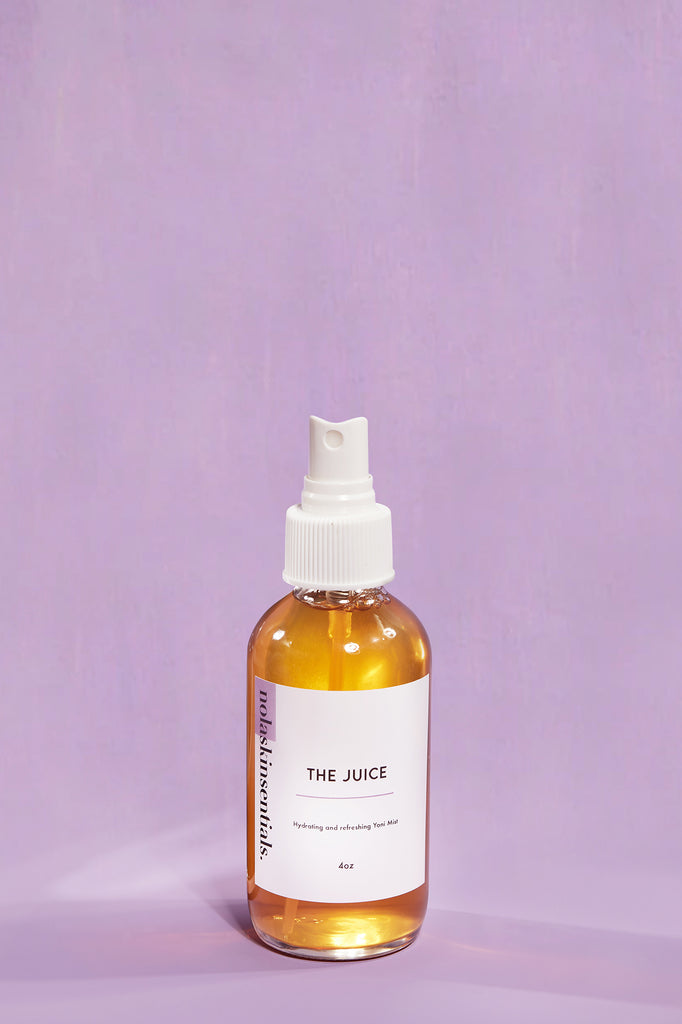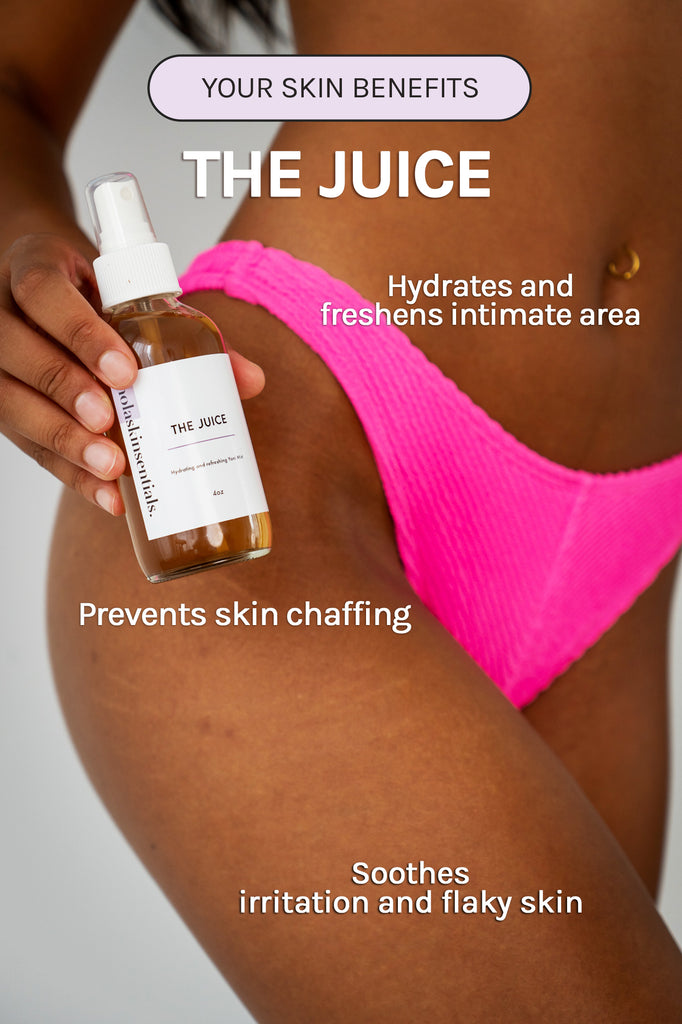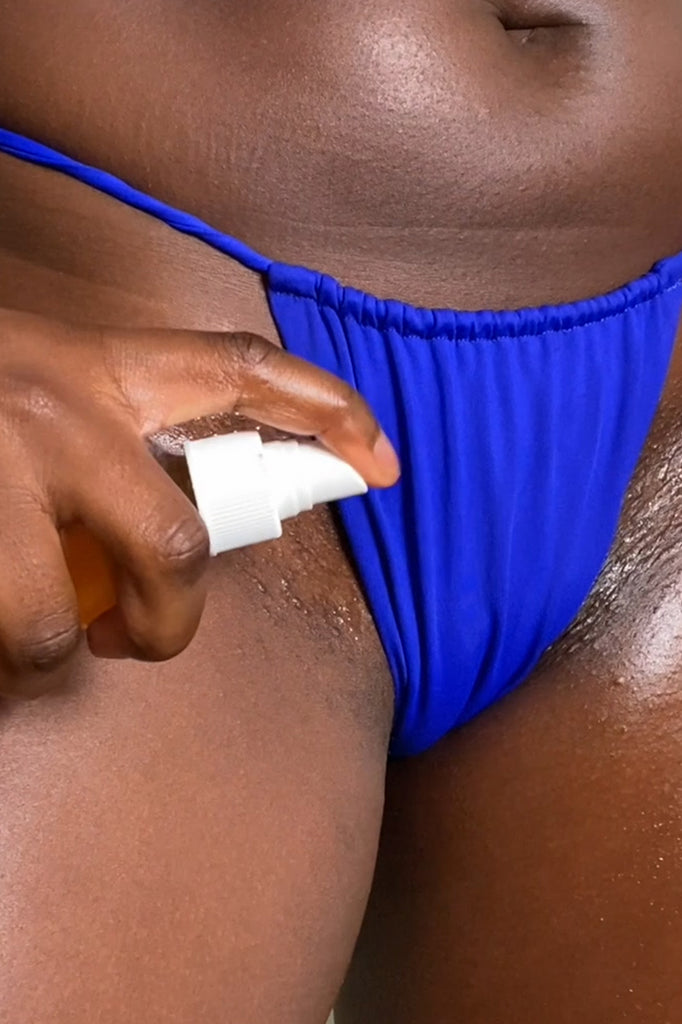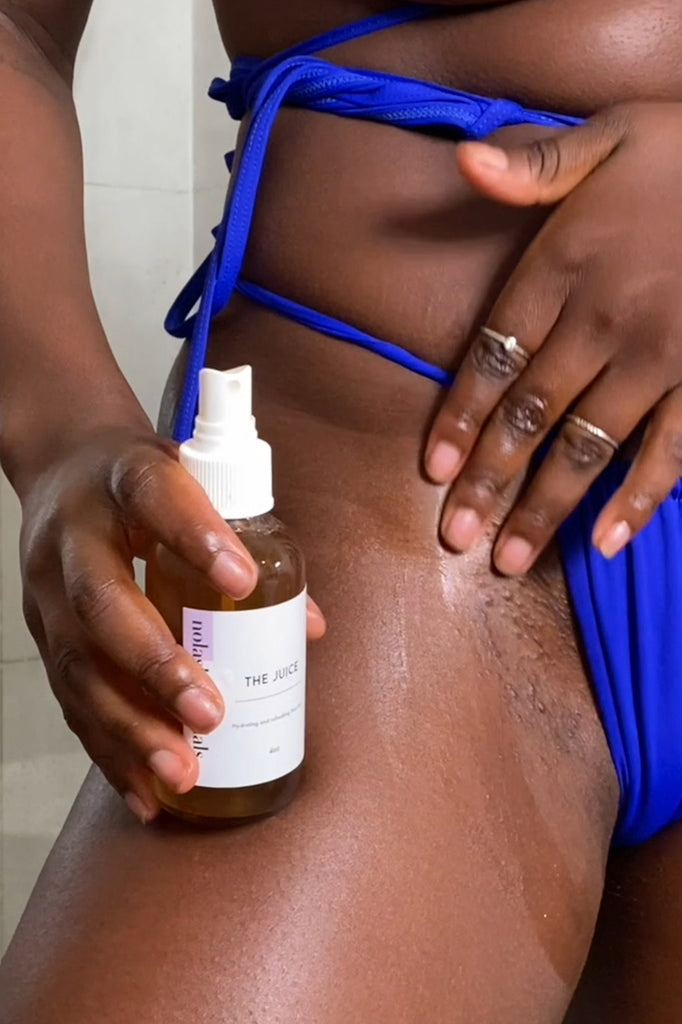 Get It Fast
Orders Ship in 1-3 Business Days
The Juice
Keeps your lady bits fresh and hydrated 24/7
A lightweight hydrating yoni mist
WHY BABES LOVE IT
Instantly hydrate and freshen up your external intimate area with a spritz
A quick mist or two keeps your yoni soothed and refreshed at all times
Aloe, Rose Water and Cucumber Water deliver a clean, cooling sensation on contact
At 4 oz, the discreet bottle size makes it easy to stow in your bag and mist it on anytime your kitty needs a pick-me-up
Use it whenever you need a burst of cleansing hydration below the belt
The leakproof bottle goes with you everywhere from work and school to the gym and date night so you can freshen up anytime, anywhere
Sensitive yonis will appreciate the non-irritating plant-based formula
That's right, you won't find any synthetic fragrance or harsh chemicals inside the bottle
Mist on your outer yoni only (not for internal use)
For best results, pair with Good Stuff, a non-irritating feminine cleansing gel that is pH-formulated for a happy yoni
Comes in a 4 oz bottle -- Expires in 12 months **vegan, cruelty-free, handcrafted - this container is recyclable, send it back to us for a special reward .
Shake bottle to activate skin-loving ingredients, apply as needed to yoni area when in need of a refresh. Mist provides a hydration and moisture to rejuvenate a dry yoni and prevent irritation/friction between legs.
Calendula Water, Rose Water, Aloe Leaf Juice, Jasmine (Extract), Glycerin, Ylang Ylang (essential) oil, * Leuconostoe Radish Root Ferment Filtrate. Tetrasodium Glutamate Diacetate.
WHAT IT IS

A lightweight hydrating yoni mist


TAGLINE

Keeps your lady bits fresh and hydrated 24/7


WHY BABES LOVE IT

Instantly hydrate and freshen up your external intimate area with a spritz

A quick mist or two keeps your yoni soothed and refreshed at all times

Aloe, Rose Water and Cucumber Water deliver a clean, cooling sensation on contact

At 4 oz, the discreet bottle size makes it easy to stow in your bag and mist it on anytime your kitty needs a pick-me-up

Use it whenever you need a burst of cleansing hydration below the belt

The leakproof bottle goes with you everywhere from work and school to the gym and date night so you can freshen up anytime, anywhere

Sensitive yonis will appreciate the non-irritating plant-based formula

That's right, you won't find any synthetic fragrance or harsh chemicals inside the bottle

Mist on your outer yoni only (not for internal use)

For best results, pair with Good Stuff, a non-irritating feminine cleansing gel that is pH-formulated for a happy yoni
Get It Fast
Orders Ship in 1-3 Business Days
The Juice
Keeps your lady bits fresh ...
A New kind of care for your skin 💜
A New kind of care for your skin 💜
A new kind of care for your skin 💜
A new kind of care for your skin 💜
Nola Vs Everybody
Skincare concern:
Dark spots/Redness
Perfect
Refreshing and non irritating scent. I love to use it during menses. Bonus is earth friendly packaging.
Skincare for acne, hyperpigmentation, and intimate areas