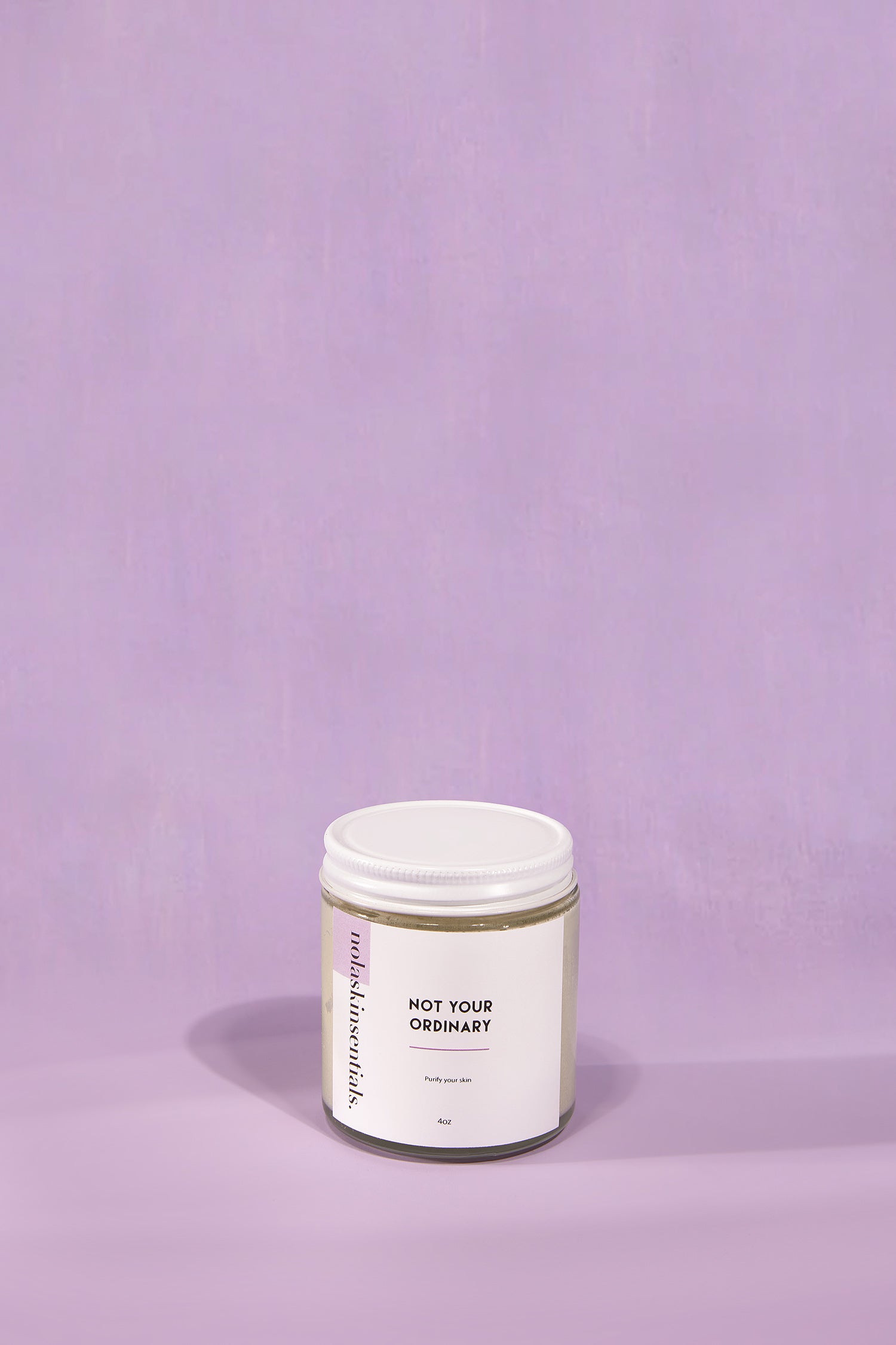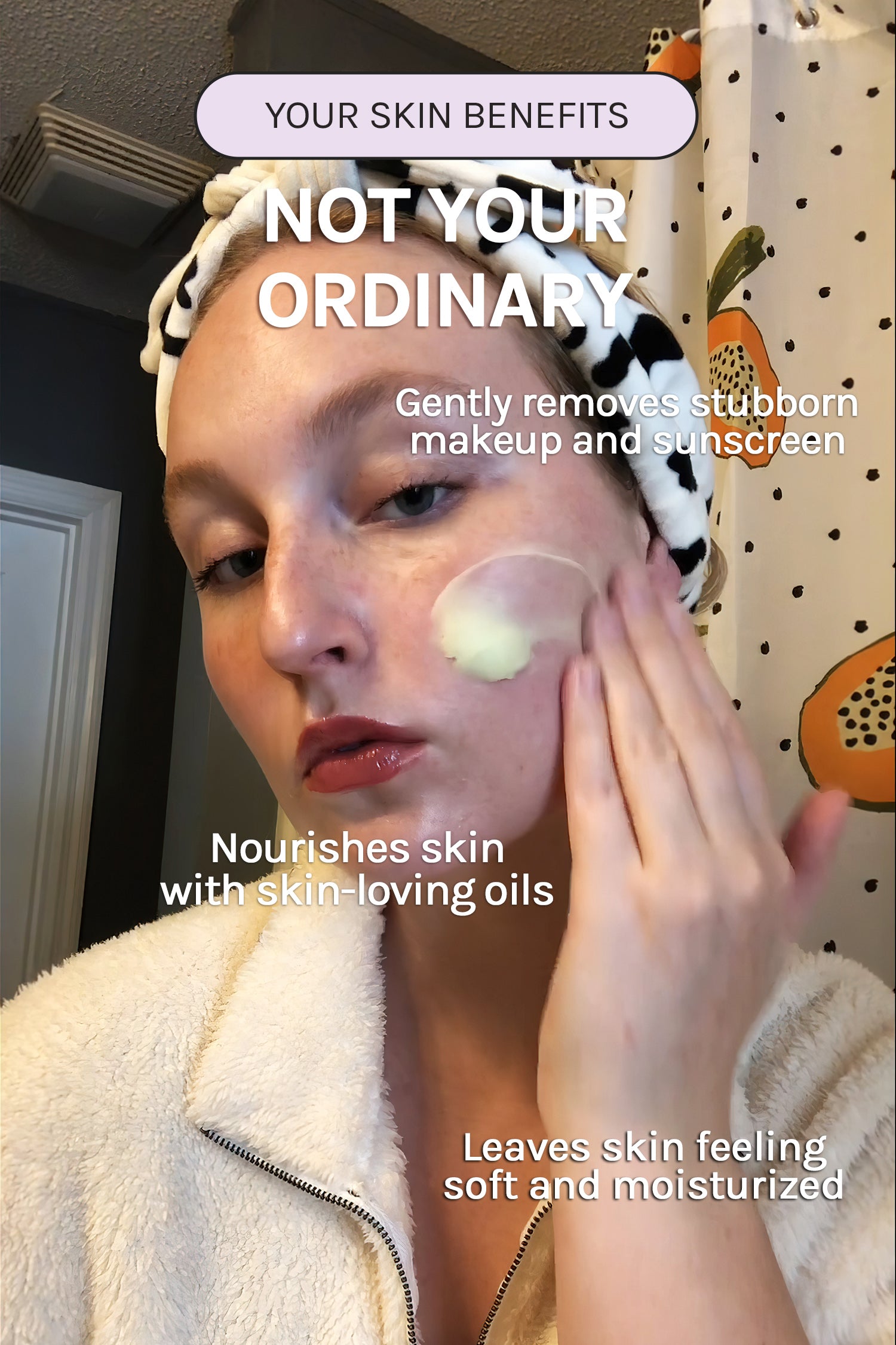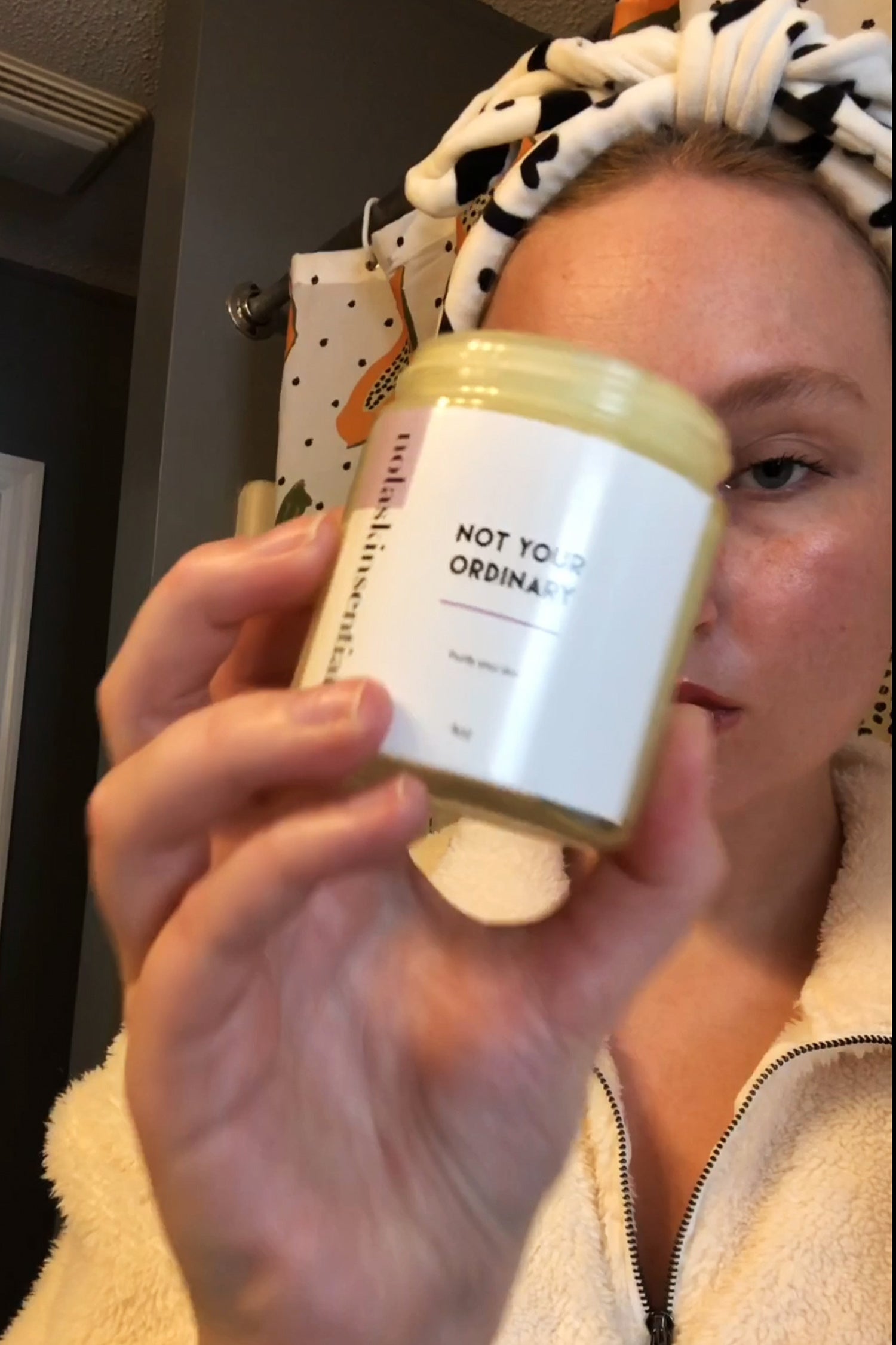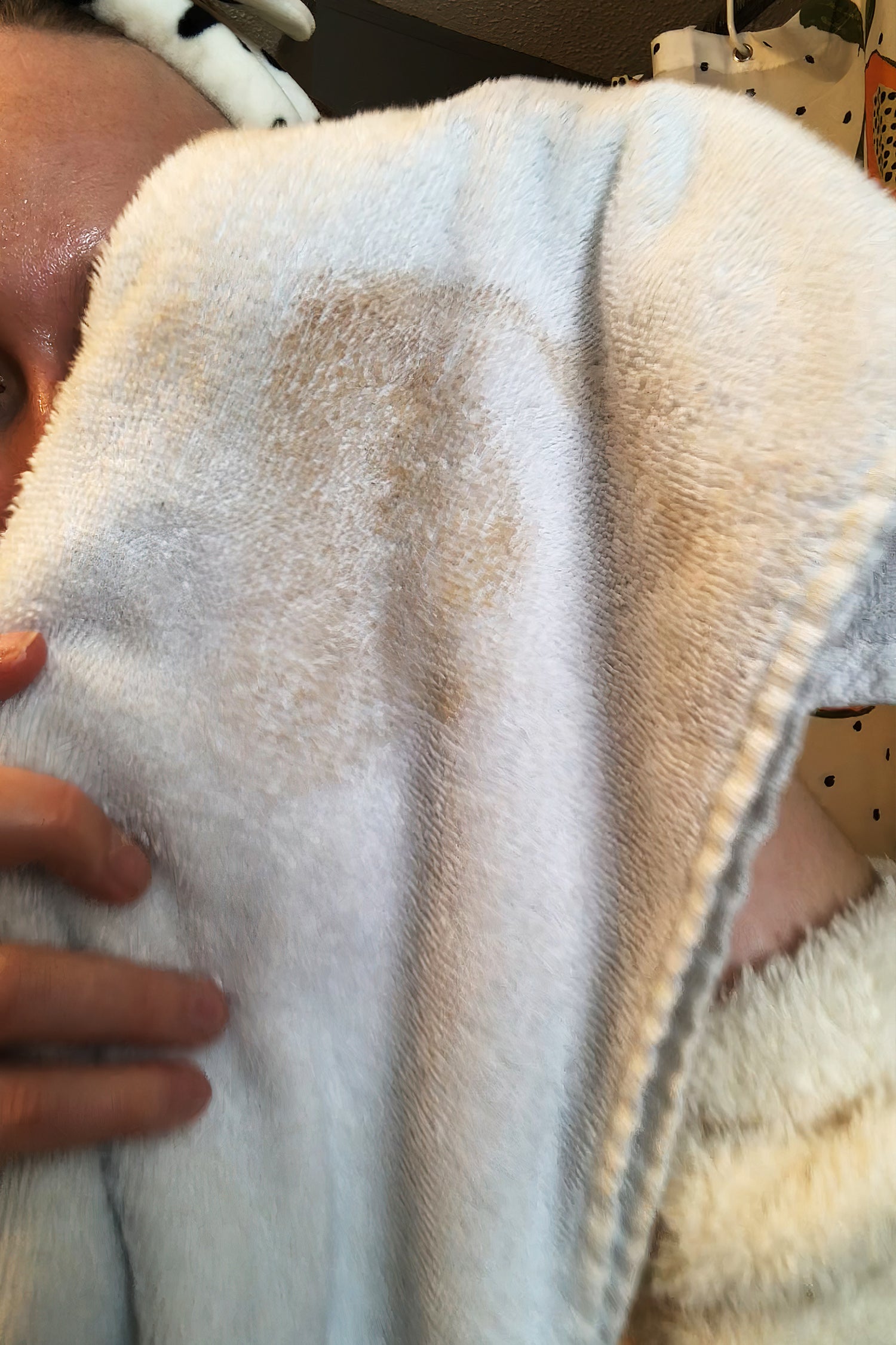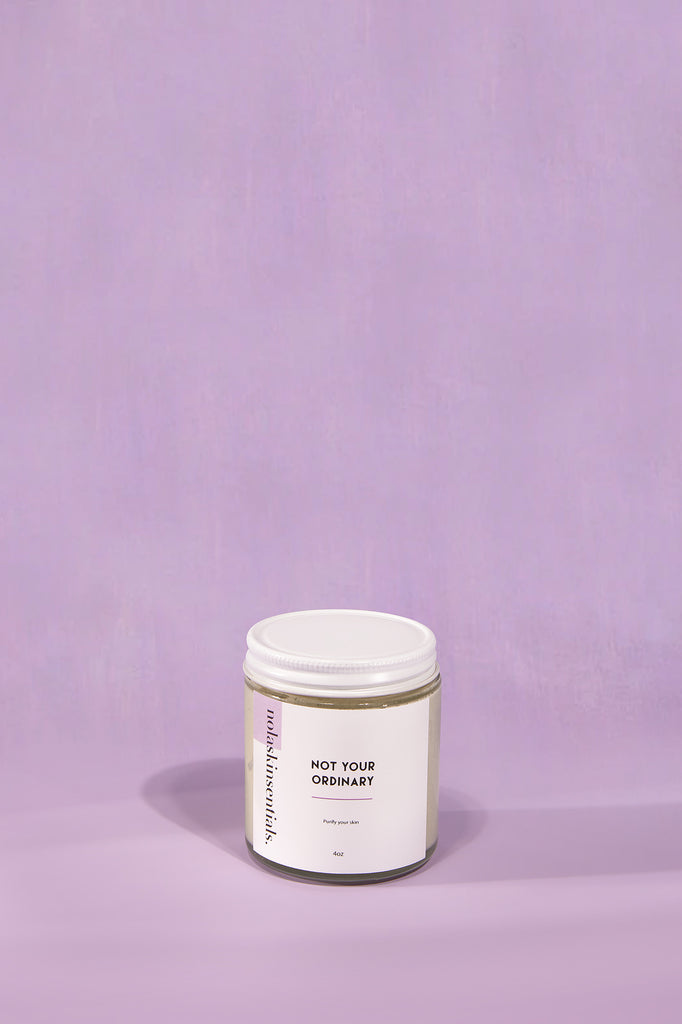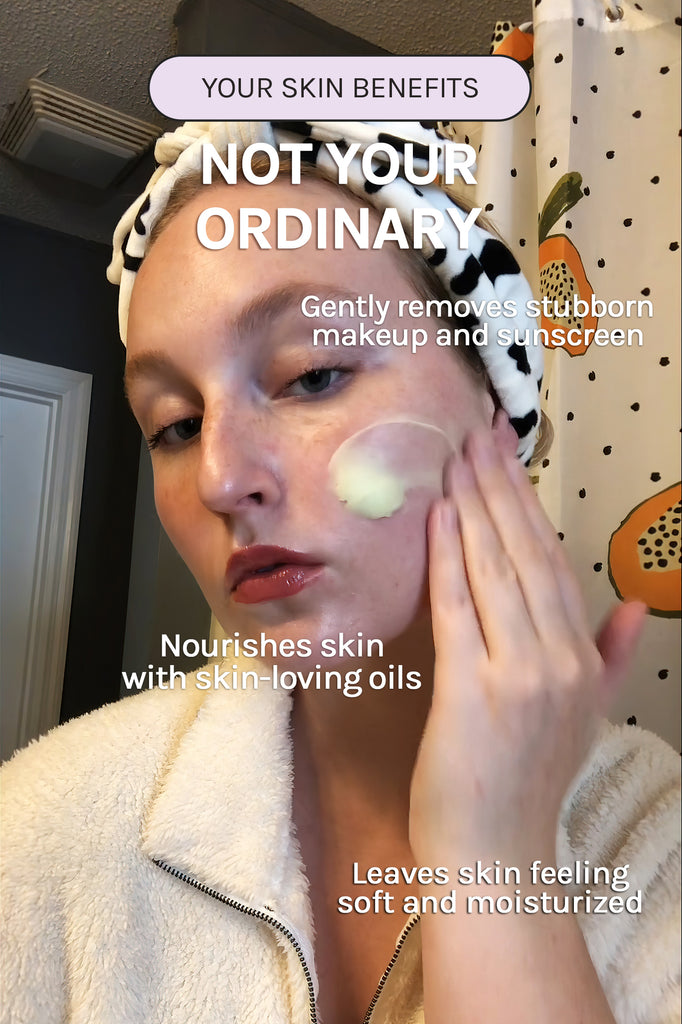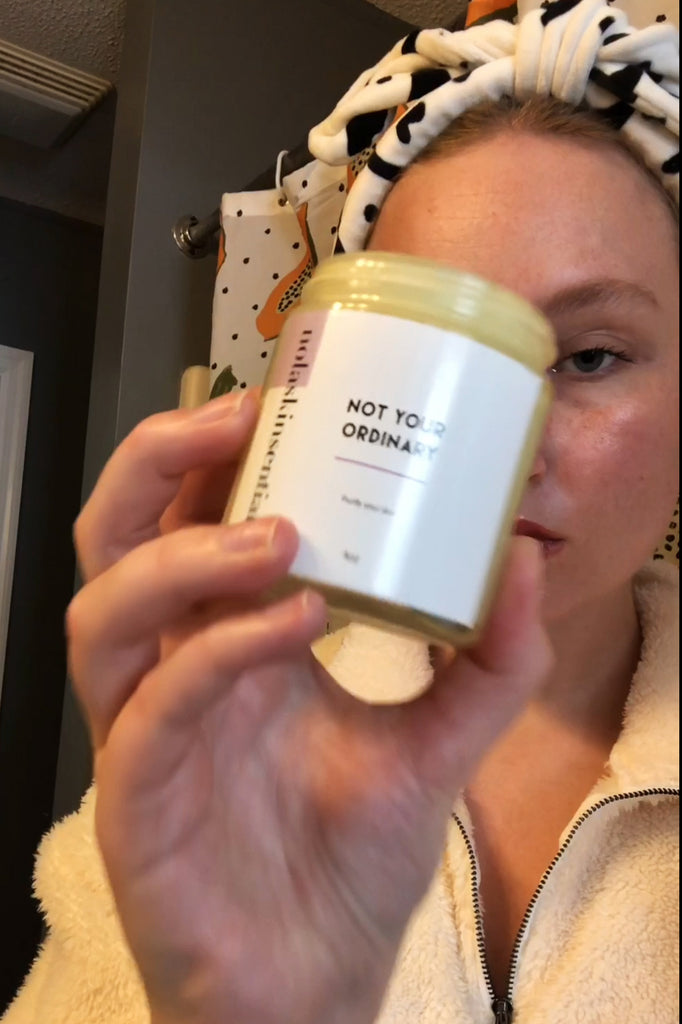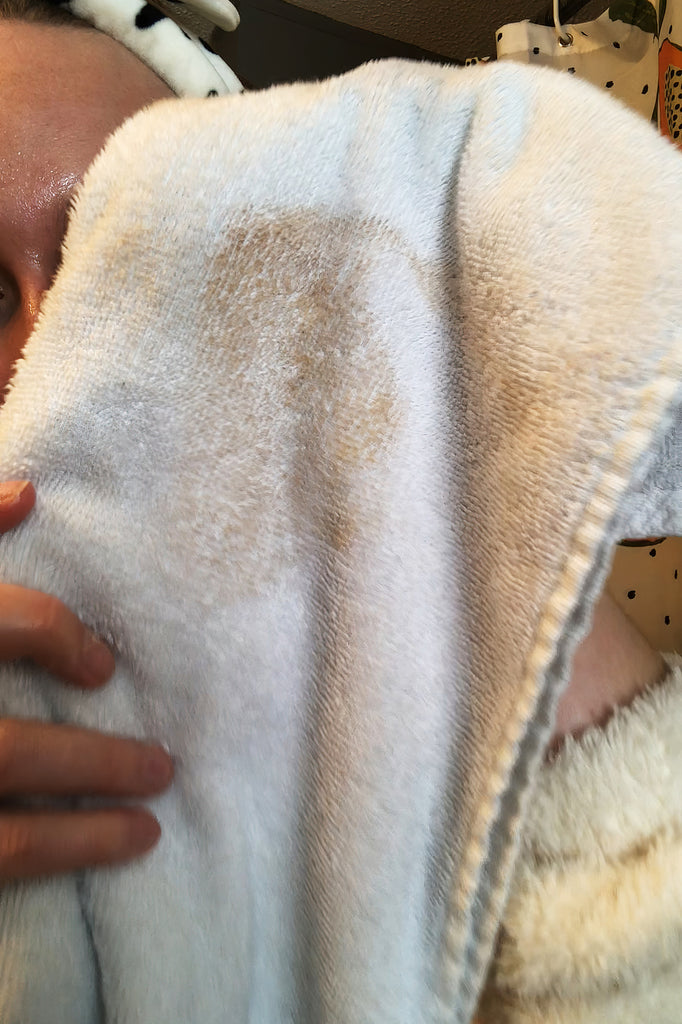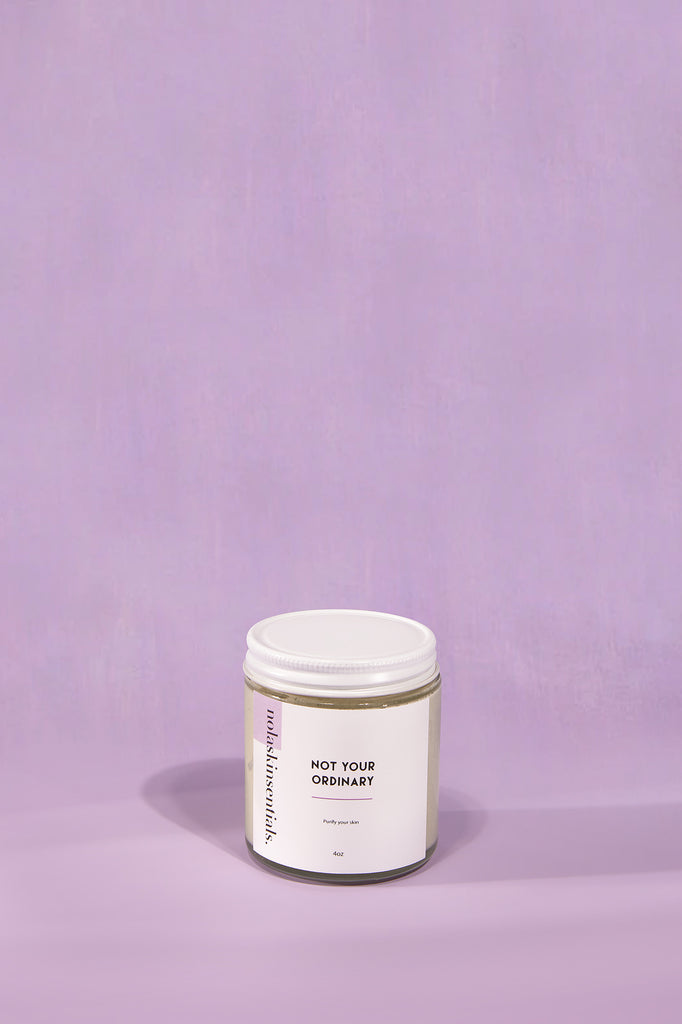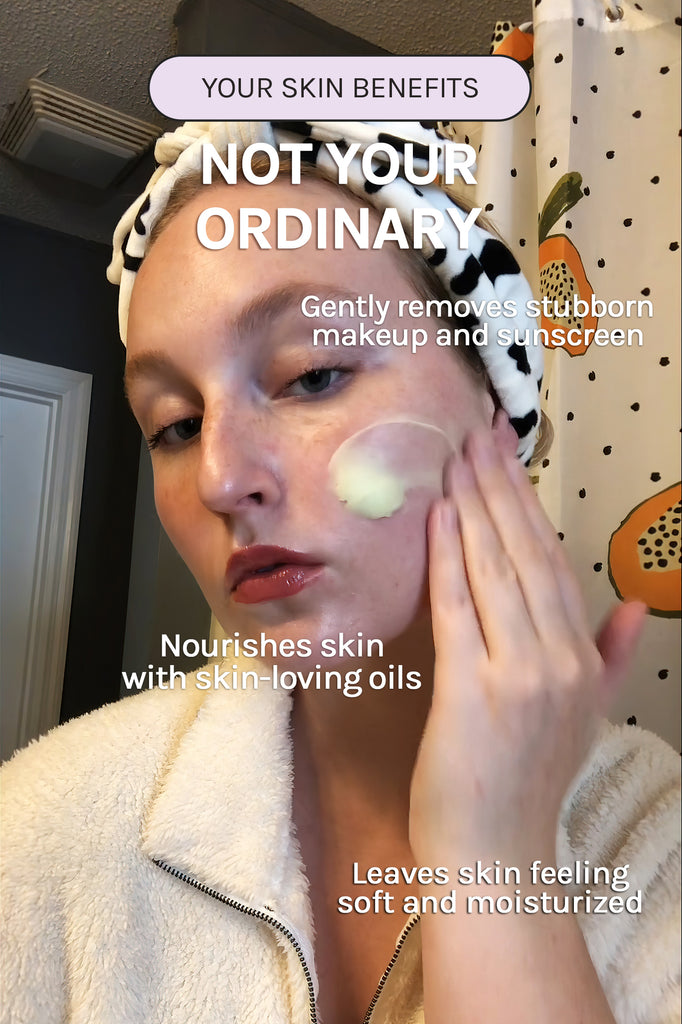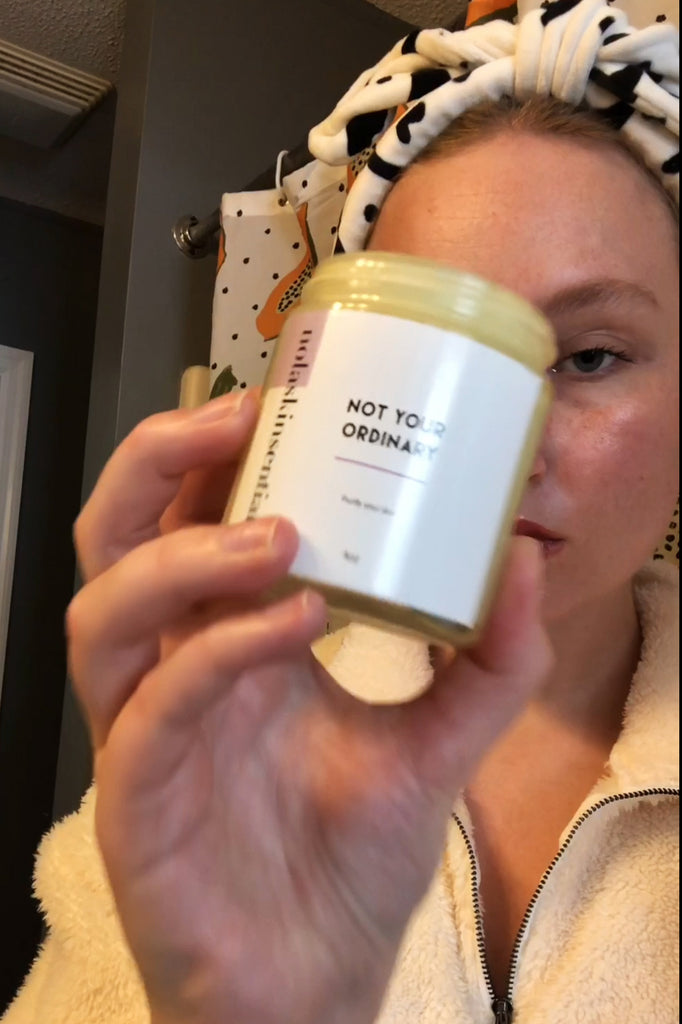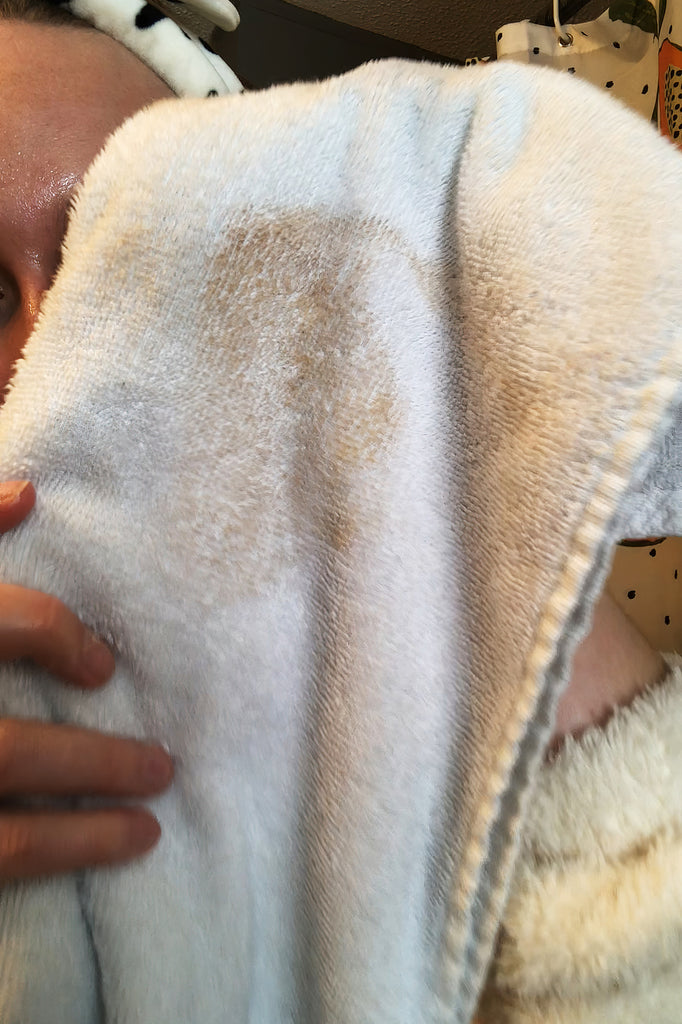 Get It Fast
Orders Ship in 1-3 Business Days
Not Your Ordinary
Remove all traces of makeup without irritating your skin
A velvety cleansing balm that effortlessly melts away makeup and leaves skin nourished.
✈️
Get it fast:
Orders ship in 1-3 business days
more details + how to use
See it in real life
WHAT IT IS
A velvety cleansing balm that effortlessly melts away makeup and leaves skin nourished. 
WHY BABES LOVE IT

This fragrance-free cleansing balm is ready to melt the day away (even the toughest of waterproof mascaras)

A luxe blend of non-comedogenic oils like grapeseed, sunflower, avocado, and jojoba dissolves makeup, leaving skin feeling nourished and refreshed

Perfect for all skin types: pH-balancing formula keeps dry skin, acne, and excess oil at bay
MORE DETAILS
Comes in a 4 oz bottle
Expires in 12 months
Vegan, cruelty-free, handcrafted
This container is recyclable, send it back to us for a special reward
HOW TO USE
Gentle massage balm into dry skin for 30-60 seconds.

Rinse with warm water to thoroughly remove makeup.

If double cleansing, follow with your cleanser of choice.
INGREDIENTS
Butyrospermum Parkii Butter/Shea Butter, Glycerin, Vitis Vinifera (Seed Oil), , Helianthus Annuus, Persea Gratissima(Fruit Oil), Simmondsia chinensis (seed) oil, Caprylic/Capric Triglyceride, decyl glucoside, Laureth-3, Leuconostoc Radish Root Ferment Filtrate. Tetrasodium Glutamate Diacetate.
Get It Fast
Orders Ship in 1-3 Business Days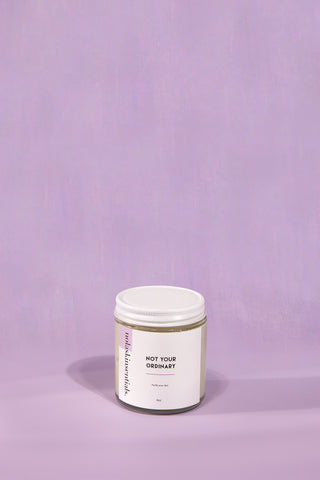 Not Your Ordinary
Remove all traces of makeup...
Complete the routine
Shop more for face >
Skincare concern:
Clogged pores
Great product
Amazing dupe of much more expensive makeup removing balm cleansers. Love her
Skincare concern:
Clogged pores, Dark spots/Redness
GREAT Product but wish it smelled better
The only thing about this product that I don't love is its complete lack of fragrance, because the product and its ingredients themselves smell kind of funny and quite honestly prevents me from using it quite as much as I would like. But it removes everything and it a great first cleanse step! And it emulsifies in just the right way to get even stubborn mascara from from your eyes.
Hey babe! We're glad you liked this product.
While we dont have any plans (yet) to add fragrance to this product, your feedback was helpful and we will share with our product dev team :) - Anything is possible.
Skincare concern:
Clogged pores, Blackheads/Whiteheads, Large pores
This stuff literally works!!
Removes all my makeup in one go -- it's true, even my mascara and eyeliner! It has a really nice texture and works way better than any other makeup removing oil or balm I have ever used.
Skincare concern:
Dark spots/Redness
Over all amazing!
I love this makeup remover! It's low waste with the glass bottle and it feels great on my skin. It rubs around easier than other products I've tried and it emulsifies beautifully when you add water to continue rubbing it around your face. This is what really gets the makeup and sunscreen off! Then it rinses off amazingly and doesn't leave a film. The only! critique I have is that it doesn't smell the best. It is unscented and the natural smells of some of the ingredients aren't the best. But that one drawback is not enough to stop me from repurchasing because this cleanser checks all my other boxes!
Skincare concern:
Dark spots/Redness, Cystic Acne
So greasy.
I really really wanted to love this. I love all your other products that I have purchased. I also want to say that I love that you do "try me" sizes so I don't feel like this was a complete waste. But it's so greasy and the greasy residue it left behind was awful. I had to wash my face multiple times after using it and my make up wasn't even completely removed.
hi nola bestie,
for our cleansing balm you would double cleanse after using it <3 we pair it with the foam cleansers for a deep clean xoxo